Melbourne Web Developers Fireside Chat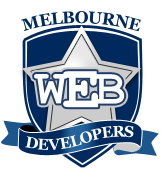 This Thursday, August 14th, I'll be speaking at the Melbourne Web Developers meetup in a "fireside chat" with event organiser James Gallichio from General Assembly.
The theme of the night is "show me something amazing" (no pressure), so I'm bringing along a few examples of web development that has inspired me lately. I'll also be speaking about how I got into web development, my years at SitePoint and Learnable, how web development has changed over the years and where it's going next.
Hope to see you there!